Get $200 Off DreamCloud Luxury Mattress
Our Newsletter
July 1st. 2019
---
Warehouse Direct Furniture Newsletter
Featured Items!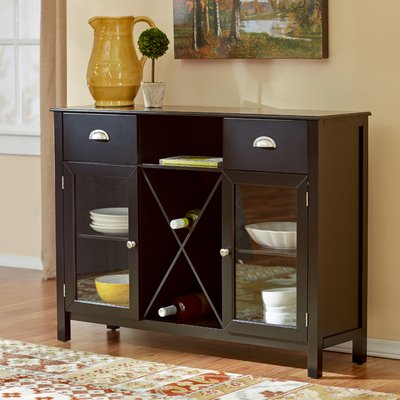 Frankfort Server Color: Black
City Life Bar Cart
Bangor 20 Bottle Floor Wine Cabinet
We now have home and garden articles!
Add Value to Your House by Creating Visual Space
ll homebuyers want as much house for their money as they can get. Many buyers are looking for a larger home because they've outgrown their current one, and especially desire more closet and cupboard space as well as larger rooms. Visual space makes your home appear larger by allowing the buyer's eye to move from one side of the room to the other without interruption, giving the illusion of more space and openness. In contrast, a cluttered room stops the eye repeatedly and gives the illusion of less space. In order to make your home appear larger, decluttering and removing unnecessary furniture is essential. The goal is to create a comforting atmosphere in which buyers can imagine their furniture and belongings easily fitting in. Once a buyer has this image in their mind, you're one step closer to a sale!
---
Choosing The Right Sofa
A modern day sofa or lounge chair within your modern residing location furnishings set setting will spark jealousy within your guests, and the stylish physical appearance is not compromised by comfort within the least bit. Irrespective of one's individual interests, think about a modern sofa or lounge chair for the new modern living room furniture set. You could possibly use standard 3 seated sofas, really like seats and couches, sectional sofas and even modular corner sofas that are greatest for living rooms set with awkward angles.
---
A Short History Of Dining Room Furniture
Dining room furniture has noticed a great deal of alterations in excess of the years. This is largely because of the alterations in dining along with the requirements on the particular person acquiring the furniture.
---
Ultimate Guide to Modern Style
Inspired by the minimalist design movement of the 1930s, modern style today encompasses a wide variety of looks from ever-popular mid-century that harkens back to the 1960s to lively Scandinavian-inspired spaces. It all started with the rise of streamlined furniture and geometric designs for achieving a sleek look. Current modern style builds on the existing foundation, which offers a playbook from which to pick and choose, allowing you to create an individually styled home. For the basics on this versatile look and how to bring it home, see our editors' tips below.
---
And product reviews...
3 Star Review!
Sofa with Nailhead Upholstery: 0863-91/Driftwood
What I like about the Sofa with Nailhead Upholstery: 0863-91/Driftwood?
---
3 Star Review!
St James Avanti Ottoman Upholstery: Bronze
What I like about the St James Avanti Ottoman Upholstery: Bronze?
---
4 Star Review!
Sawyerville Chat Table Color: Orange
What I like about the Sawyerville Chat Table Color: Orange?
---
---
Sign up for our Newsletter today!
Want to be the first to know about the latest Furniture collections? Then you?ll need to sign up for our newsletter.
We?ll send you regular updates showcasing our new products, designers and collections, and much more.
By signing up to our newsletter you agree that we can use your email address to keep you informed of the latest products, news and more. We will never share this information with third parties. Read our Privacy Policy for more information.
Our products include outdoor patio furniture, bar stools, memory foam mattress, bedroom furniture, bedroom sets, dining room furniture, dinette sets, dining room sets, dining tables, dining chairs, kids furniture, kids bedroom furniture, leather sofas, sectional sofas, accent tables, storage benches, curio cabinets, entertainment center furniture, and more.